Posted on November 22 2022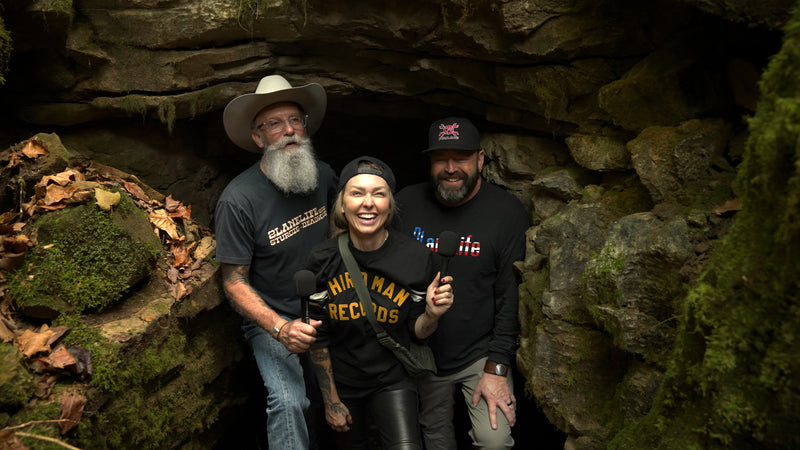 Caves, Ferry Crossings & Good Times!
2LaneLife
Two moto-vloggers passionate about traveling and the open road.
With some great times in the books so far exploring the great state of Kentucky, we still had lots more to see and this was a heck of a day for it! We woke up to some perfect weather and made our way into town to meet Leticia Cline who would be taking us on a ride into Mammoth Cave National Park to not only get to see some caves, but also to go visit her family cemetery and her great great uncle Floyd Collin's cave and learn about all of the history behind that!
The ride into the national park got better by the mile and we were surrounded by colorful trees, slabs of rock, and light shining down at every turn. Kentucky really blew us away with the scenery along the way, and this was no different! Leticia grew up in Cave City and spent tons of time exploring in and around the caves, so we were glad to have her along to share all of the neat information and history throughout the day. She was even a tour guide back in the day!

After going down into some caves, we got back on the bikes to go visit Leticia's family cemetery within the national park, and we got to hear some truly incredible stories about her family in the area that go back to the 1800's! It was incredible being able to spend time with someone so knowledgeable and passionate about not only the history in the area, but history all together and we learned some amazing things along the way.
After hanging out at the cemetery and taking a nice 5+ mile walk down an old gravel road to go see another family cave, we rode out of the park and found ourselves back at The Dive Bar for another round of "steak dinner" shots...and an actual dinner.  
With all of the history, time in the outdoors, and epic riding, this was one of our favorite days from the trip and we're glad we were able to capture most of it! We hope y'all enjoyed the adventures, because there's more where that came from!
Focus on the Journey
Gearing up for long trips can be rough, but we've got you covered! Check out our catalog of products and feel free to reach out with any questions!