Josh Posted on November 15 2022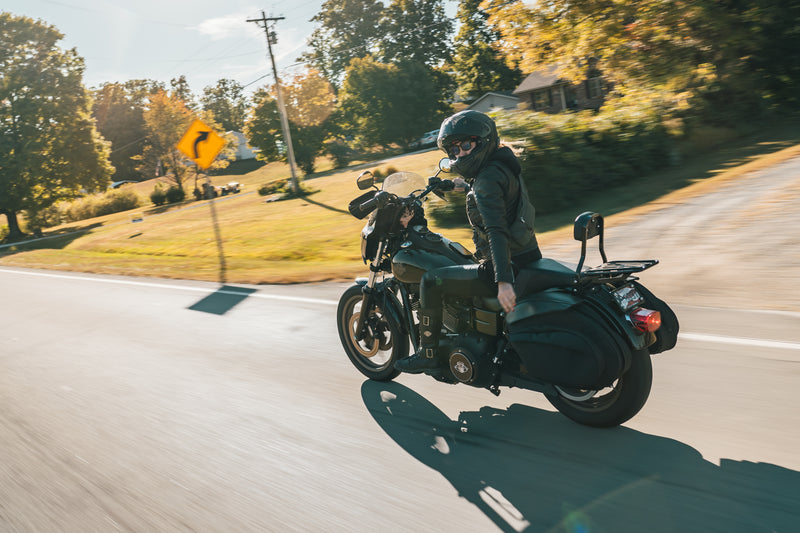 2LaneLife
Two moto-vloggers passionate about traveling and the open road.
It's day 4 of our Souther Run and the party is just getting started! Kentucky is known for it's whiskey & bourbon, horses, and caves, and we plan to see all 3 during our stay. Day 4 was all about the Maker's Mark Distillery!
We started the day at the Historic Wigmam Village #2, our stay for the prior night, to learn some incredible history on how the Wigwam Motel started. This is one of only three Wigwam Villages standing today, and it was a pretty cool experience to be able to finally stay in a wigwam! We've seen the other two in Holbrook, Arizona and on Route 66 in Southern California but it was a whole new experience actually spending the night.
After getting a breakdown on the historic 85 year old property, we hopped on the bikes and made our way into town to meet Leticia Cline at her food truck Stella Mae's for a quick breakfast before hitting the road. We didn't know which distillery we'd be touring, but we were pleasantly surprised to learn that we'd be getting to explore the one and only Maker's Mark Distillery in Loretto, Kentucky! The ride to Loretto was a scenic 70 mile ride through rolling hills, wide open farmland, and colorful canopies under the tree line and we were surprised to see so many curves along the way! 
Along the tour, we were able to see various stages of the spirit making process and learn about the deep-rooted history of the company. From the wood barrels to the giant vats of mash, and some inspiring art and sculptures between buildings, it was a sight to see! We finished off the tour with a tasting, and it did not disappoint. 
After the tour, we rode into Bardstown, Kentucky to grab some lunch and a rich history lesson from Leticia at the Old Talbott Tavern which is known as the oldest continuous running bar in the country, operating since 1779!
We made our way back into town with some enjoyable miles along the way, ending the day at Leticia's bar in town, The Dive Bar which ended up being our watering hole for the rest of the stay!
We had a great 4 days under our belts, and there were plenty more adventures to come! We hope y'all have enjoyed the Southern Tour so far...stay tuned for the rest!
Focus on the Journey
Gearing up for long trips can be rough, but we've got you covered! Check out our catalog of products and feel free to reach out with any questions!