Posted on July 21 2020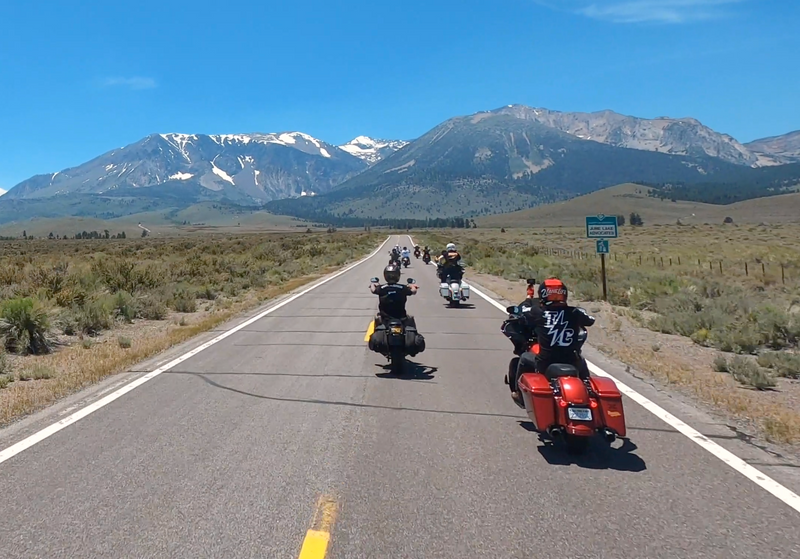 Mammoth Rip With the Boys!
2LaneLife
Two moto-vloggers passionate about traveling and the open road.
Good people, our favorite machines, and nothing but open roads ahead with limitless possibilities. It's more than just a road trip, more than just a ride. We do this because it makes us feel alive, and feeds our desire to explore new roads and create new experiences. This...is the 2LaneLife..
This was nothing short of an incredible and exciting trip. We may be used to riding with just the two of us, but having a group of solid dudes always keeps it fun and entertaining. From the desert highways to the mountains and lakes, there was always a view to keep the mind inspired. 
If you click on the image of the map, you will find a link to the route that we took, and can take the trip yourself if you choose to do so. Whether it's on a motorcycle or in a car, there's plenty of sites to see, and rich history to learn, so get out there and explore! 

(click here to open in a new window)
**Remember to always stay up to date with road conditions and routes, 2LaneLife is not responsible for peril.                                                        

The first stop on the way to Mammoth was Mt Whitney Restaurant in Lone Pine. Always a great place to stop. They're best known for their burgers, but here Lance goes with a BLT...
The boys grubbed on cheese burgers, elk burgers, french dips, and some good ol' cold ones. Ya can't beat it!
Up next, The Stove in Mammoth Lakes. This is one of our favorite breakfast spots in Mammoth, so we had to stop by and show some of the first timers what was up! They have some great food, a friendly staff, and plenty of parking for the bikes out front.

Nothing better than fueling up on some homestyle breakfast and a nice cup of coffee before heading out for the day!
After a long day of ripping through the mountains, hitting the skatepark, and getting some solid seat time in, we decided to hit up Roberto's Cafe, another one of our regular spots in Mammoth. They have some great Mexican food with tons of options to choose from, and it never disappoints. 
Before heading out to explore June Lake and catch a break to go swimming, we hit up Nicely's in Lee Vining. With a cool 50's-60's vibe, and some great Americana style food, it made for a great stop before heading out for the rest of the day.
June Lake
Although we weren't able to make it into the Sequoia's due to restrictions, our stop at the lake completely made up for it. Theres nothin' like hopping off the bikes after a long day of riding and taking a dip! The surrounding views at the lake, and everywhere in the area were spectacular, and it was nice to be able to take a break from riding and relax for a while. Definitely recommended if you're in the area! Just don't forget your trunks like Juan..
Volcom Brothers Skatepark
We didn't want to make the young guns jealous, so we sat this one out, but they were really diggin' the setup. It's definitely different than your typical skatepark so they had some good times. Cole met some fans, Rob took a few spills, and we all got showed up by a 9 year old girl dropping in and just doing her thing.
This is somewhere we wouldn't have stopped at if it wasn't for the boys, so it was cool to do something new for a change.
The best way to escape the madness of current times is to just get out on the open road with good people, and make some memories, and thats exactly what we did. We hope you had as much fun watching this as we had on the trip! Let us know if you've been to any of these spots or if you have any other recommendations in the area! We're always looking to find new places everywhere we go!
As always, were extremely grateful for all of the support, and hope you guys are all living the 2LaneLife! 
Until next time...
Stay safe...stay inspired

-2LaneLife
The right gear makes the ride that much better
For weekend trips, nothing beats having your clothes and gear organized in some quality luggage. Check out or selection of duffles, luggage, parts, and more