Posted on July 07 2020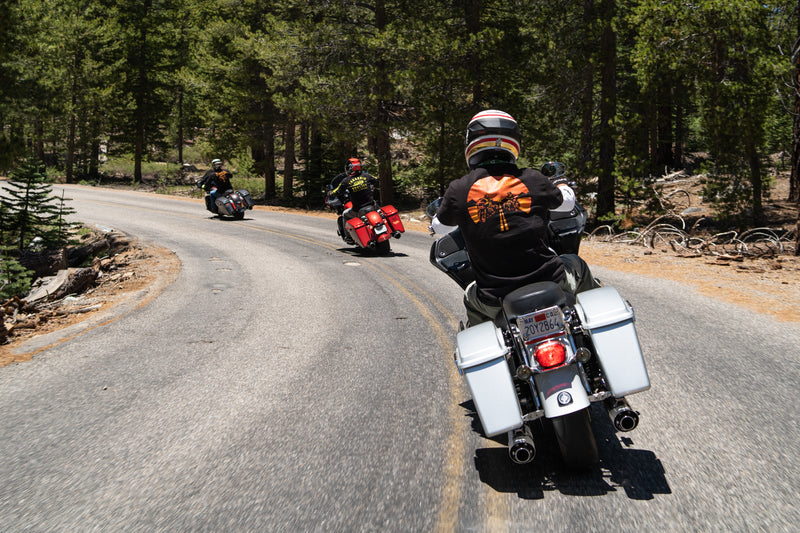 2LaneLife
Two moto-vloggers passionate about traveling and the open road.
Another great day trip in the books! This was a loop that we've been meaning to show you guys for a while now. Although we've showed you a Kern ride already, the 395 loop up through 9 Mile Canyon Road offers a completely different perspective than coming up through the 5. We went from desert landscape up to the forest in Kennedy Meadows in what felt like a matter of minutes, and the scenery kept changing along the way! For those of you that have a hard time getting out for a full weekend, this day ride (or something similar) is definitely something to consider. 
If you click on the image of the map, you will find a link to the route that we took, and can take the trip yourself if you choose to do so. Whether it's on a motorcycle or in a car, there's plenty of sites to see, and rich history to learn, so get out there and explore! 

(click here to open in a new window)
**Remember to always stay up to date with road conditions and routes, 2LaneLife is not responsible for peril.                                                        

Before heading out on the journey, we met up with our buddy Tony at the Egg Plantation in Newhall California for some great breakfast! We always love fueling up and discussing plans for the day to decide what routes to take and all that good stuff. So we fueled up, had some coffee, eggs, and hash browns, and headed out!
After coming up 9 Mile Canyon and entering the Sherman Pass, we stopped for a snack break at Kennedy Meadows General Store. It's in a really cool area with tons of trails nearby for hiking and biking, as well as riding dirt bikes and side by sides. We even saw some people fishing down by the stream.
While we were there, we met a guy who is in the process of hiking the Pacific Crest Trail which spans all the way from Mexico to Canada! It was interesting to hear about his travels, which he expects to take a little over 5 months! We think we'll stick to long trips on the bikes for now...
At the end of the run, we stopped at the famous Ewing's on the Kern in Kernville California for some great food and an awesome view to match! This is one of our favorite restaurants in the area as they have some great food and friendly staff, making it the perfect place to escape the heat! We had some great salads, some chicken tenders, and fish & chips and it definitely hit the spot!
Trail of 100 Giants
The Trail of 100 Giants, also known as Long Meadow Grove, in the Sequoia National Forest is a grove of giant sequoia trees estimated to be about 1,500 years old! The grove contains about 125 giant sequoias greater than 10 feet in diameter and more than 700 giant sequoias less than 10 feet in diameter. The largest tree in the grove has a diameter of 20 feet and is 220 feet tall! They have paved trails and lots of signs around, and it is definitely a site to see! 
We were fortunate to be able to visit the grove in such great weather, and we really recommend getting out there to see it while it's open! (They tend to close the access roads once snow accumulates in the area).
Pictures really don't do these trees justice, they are absolutely massive, and there are even a few you can walk through! As we've stated before, this is a great trip whether you're on a bike, in a car, solo, or with friends and family! Theres nothing like getting outdoors and seeing unforgettable attractions like this all across the country with your favorite people!
Our mission is and will always be to share some of the best spots in this beautiful country of ours, and encourage you to do the same!
We hoped you enjoyed this weeks video and blog! Let us know in the comments if you've been to any of these spots or if you plan to go in the future!
Stay safe...stay inspired

-2LaneLife
For our favorite parts & accessories for our bikes, shop here
We've been running all of the products on our site for years, and for good reason. When it comes to parts, there is no room for sub-par goods. Throughout the years we have found what really works for us and we're excited to share them with you.