Josh Posted on July 03 2023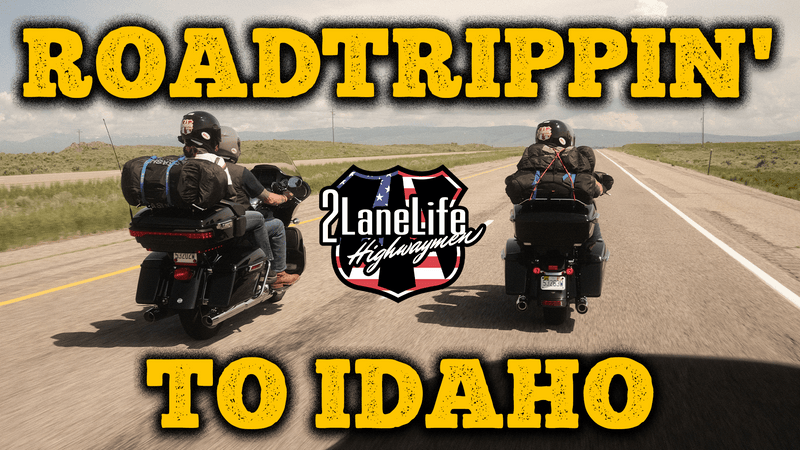 The International Road Trip Begins!
2LaneLife
Two moto-vloggers passionate about traveling and the open road.
The trip we've been waiting for for many years...CANADA!
After an interesting past couple of years with traveling internationally having its challenges, we finally decided to head up to the Great White North and it did not disappoint. We would be loosely following EagleRider's "Canada to Yellowstone Motorcycle Tour" in the opposite direction and started off at EagleRider in Salt Lake City, Utah after an early morning flight from Los Angeles.
Our goal was to cross into Canada on the 3rd day, so we had a mellow 2 days making our way north from Utah, with an easy 170 mile ride to Pocatello on day 1. The two and a half days we took to get to Whitefish, Montana before crossing the border could easily be done in a single day as it is just about 650 miles, but we figured we'd take our time and enjoy the scenery along the way.
Most of day 1 was spent on I15 which despite being a major highway, still has some incredible views along the way. We got acclimated with the bikes and enjoyed some smooth sailing into town and landed in Pocatello around 4pm. 
While it's a rather small town, we found some great eats at the Sandpiper Restaurant and enjoyed some great steaks and good 'ol Idaho baked potatoes before calling it an early night at our stay at the Best Western in town.
This may not have been a "2Lane" route, but we were excited for the days to come!
See you down the road!

Focus on the Journey
Gearing up for long trips can be rough, but we've got you covered! Check out our catalog of products and feel free to reach out with any questions!