Posted on November 17 2022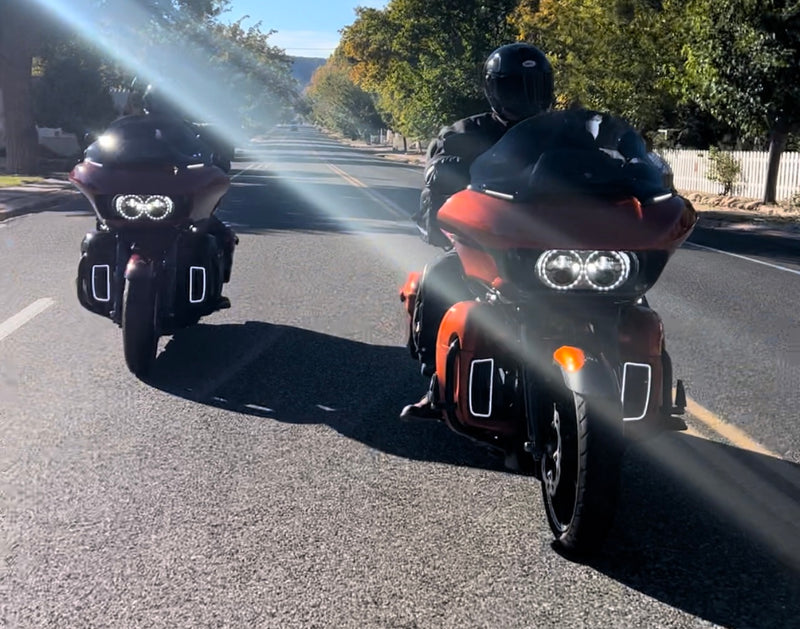 From riding Harleys in the city with all of the hustle and bustle to cruising the open road with nobody in sight, the 2LaneLife team has logged hundreds of thousands of miles and on our journeys we realized the importance of aftermarket lighting which is where Custom Dynamics truly shines.  
Imagine pushing through the night to reach your next destination while carving mountain roads where who knows what might jump out in front of you – and that's where aftermarket lights, especially LEDs, become a game changer.  
This isn't to say the OEM lights on Harley-Davidsons aren't good because everything the company delivers is high-quality, though many riders don't go to the extremes we do and because of that we had to step it up.  
Looking at our adventures in Arizona, California, Nevada, the Sturgis rally in South Dakota and other epic trips, we experienced everything you can imagine and upgrading our bikes with Custom Dynamics lighting kits gives us more peace of mind.  
And because we first test all products to ensure they meet our expectations before offering them on our site, we're excited to have gone through the paces before teaming up with Custom Dynamics.  
If you are searching for Harley-Davidson aftermarket lighting check out the Custom Dynamics products available on our website and feel free to contact us with any questions you may have!