Aaron Posted on June 15 2022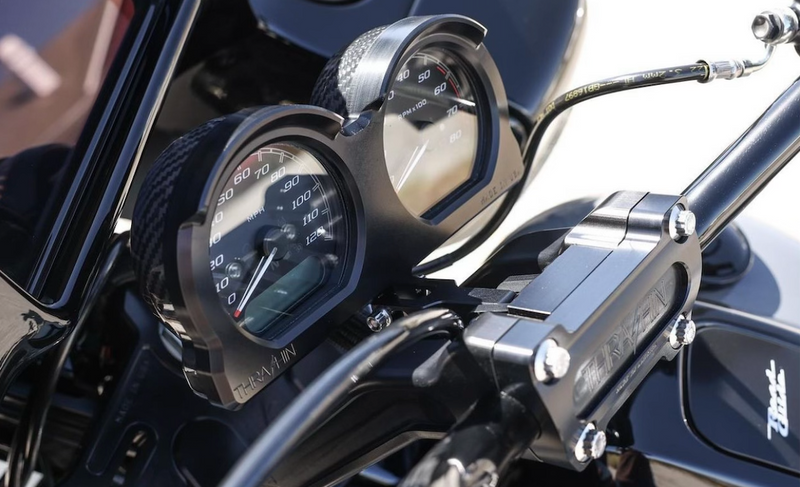 2LaneLife is always looking to push the envelope and explore what's possible, and we're excited about Thrashin Supply's new Top Tree and Gauge Relocation parts that solve many of the problems we've all faced over the years. But what makes them special?
First and foremost, one of the coolest things we noticed is the sliding metal door that covers the lock and resembles something we'd expect to see in an old school James Bond film, however it has become reality today.
When it comes to functionality, and why the new top tree and gauge relocation package we launched is special, these new products from Thrashin Supply give you the flexibility to choose the handlebar position that's best for you while also having the ability to easily adjust it in the future.
Additionally, you can stop worrying about your OEM gauges being blocked because this package solves everything.
If you are interested in upgrading the top tree and relocating the gauges on your Harley-Davidson we offer a product bundle that has you covered. And we're here to help with any questions you may have along the way.
Below is a video from Thrashin Supply outlining the concept behind these new products, the design along with installation and the final results. This is a game-changer for Harley-Davidson enthusiasts.