Posted on September 06 2023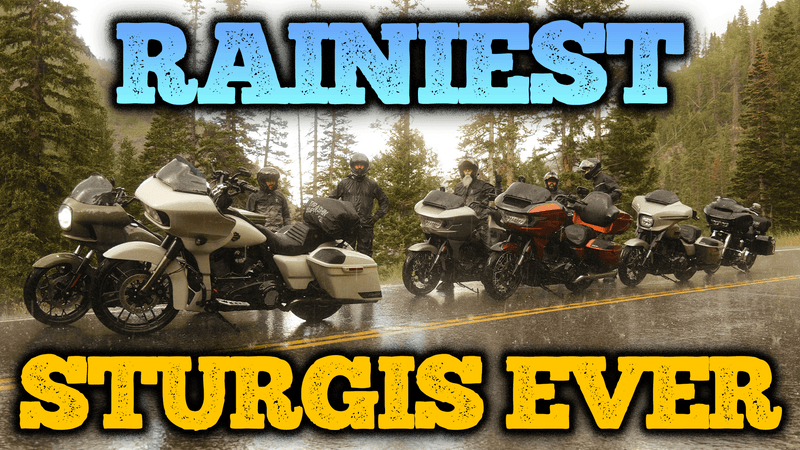 One day closer to the Black Hills!
A whole day in Colorado 
Waking up in the beautiful city of Durango, Colorado we had no plans for our ending point but the journey continued! After 3 days of rain so far on our ride out to the Black Hills of South Dakota, day 4 would be no different. We started the day off at one of our favorite breakfast joints right by The Historic Strater Hotel called the Lone Spur Cafe before loading up the bikes and hitting the road! It sounds like the Lone Spur has closed down since our visit, but hopefully they will be up and running again!
Colorado's "Million Dollar Highway" 
Colorado's Million Dollar Highway, part of US Highway 550, is a legendary and breathtaking stretch of road that winds its way through the rugged San Juan Mountains in southwestern Colorado. Known for its jaw-dropping scenery, hairpin turns, and steep cliffs, this highway offers travelers an unforgettable journey through some of the most stunning landscapes in the United States. The name "Million Dollar Highway" is said to originate from the extravagant cost of building the road, although its true origins remain a subject of debate. Regardless of its name's origin, one thing is clear: this highway is worth every penny for the awe-inspiring views it provides, making it a must-visit destination for adventurers and nature enthusiasts alike. We enjoyed some epic miles along US550, stopping in Silverton for some lunch and awesome history at the Lacey Rose Saloon before taking an underground tour next door beneath the Grand Imperial Hotel. Read some of the history here.

The final stretch  
While we didn't quite know where we'd end up for the day, there was still plenty more distance to cover. We continued on the Million Dollar Highway through Ouray and after a quick 20 minute road closure in a rain and hail storm, got back on the road, making our way to I70 which would eventually lead us to our frequent overnight stop of Glenwood Springs, Colorado. After a filling dinner at Tequila's Mexican Restaurant, we walked nextdoor back to the local La Quinta Inn.

The Journey Continues..  
We'd be heading into the Black Hills the following day to experience the 2023 Sturgis Motorcycle Rally and couldn't be more excited for the roads ahead!
Focus on the Journey
Gearing up for long trips can be rough, but we've got you covered! Check out our catalog of products and feel free to reach out with any questions!