Posted on August 23 2023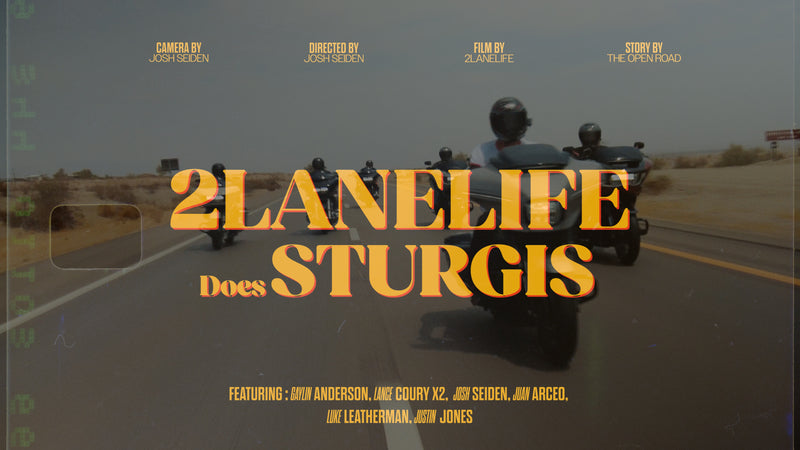 It's time to hit the road!
One of our favorite trips of the year...home base (L.A.) to Sturgis South Dakota for the annual Sturgis Motorcycle Rally! We love every trip throughout the year, but something about hitting the road with a bigger group getting further and further from home by the day, experiencing changes in weather and scenery throughout the trip, only to end up in one of the most beautiful regions in the country with hundreds of thousands of fellow enthusiasts in the area...well, we're getting carried away here but it's dang exciting if you haven't gotten the point by now!

Where to end Day 1?

Initially, we had planned to make it out to Saint George, Utah an then through Moab and Zion the following day, but we had a change of plans last minute and decided to hit up one of Lance's favorite towns...Williams, Arizona aka the gateway to the Grand Canyon.
Endless Possibilities
Every day on the road has endless possibilities and this day was no different. Although we got very lucky with the heat and rarely hit triple digits, we did run into some rain in Kingman but that's all a part of the fun. We got some lunch right off of Route 66 in Kingman at the Dambar & Steak House  before getting back on the road to Williams.
We pulled into Williams just after 5pm with plenty of time to enjoy a night on the town. There's tons of great restaurants in town but we found ourselves at one of our favorites, The Red Raven for a great sit down meal to celebrate the beginning of an incredible trip.
The Journey Continues..
With just over 480 miles under our belts so far and 900 to go to get to the Black Hills, there were plenty more good times to come. We checked into the Rodeway Inn and got some rest for the miles ahead.
Stay tuned and come along for the ride!
Focus on the Journey
Gearing up for long trips can be rough, but we've got you covered! Check out our catalog of products and feel free to reach out with any questions!