Posted on December 13 2022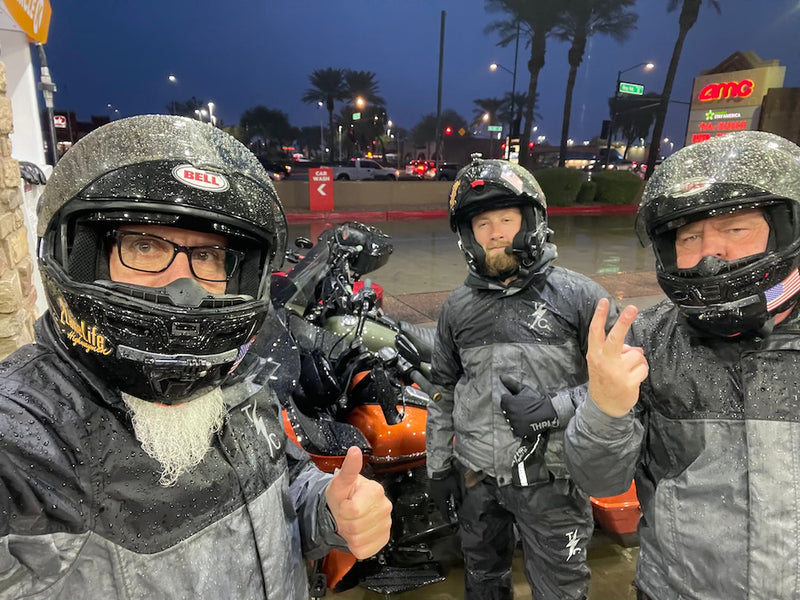 There's nothing better than the feeling of starting up your motorcycle on a beautiful day and taking a cruise, however during winter that can be a little challenging from your hands turning into popsicles to unexpected rain/snow storms. We've been through the worst and wanted to share our thoughts on winter motorcycle gear.

One of the first reasons you need motorcycle gear for winter weather is to ensure you're prepared for whatever is around the next turn from both safety and comfortability perspectives. If you're freezing you won't be as focused on the road and riding, which is a bad combination.  
Secondly, it's all about the thrill of riding and exploring open roads, and no matter what time of year it is we should feel comfortable going on new adventures. That's where having the proper gear is essential. 

Lastly, as an example of something we've all experienced at one point or another, imagine you're riding and all of the sudden the sky opens up then you're getting drenched in rain, miserable and arrive home soaking wet when all you needed was to bring a waterproof rain suit. It's no different than carrying tools on your bike, extra oil, etc.  
From winter motorcycle gloves to rain suits and other outwear, 2LaneLife has what you need and we're here to help with any questions you may have!