Posted on May 27 2020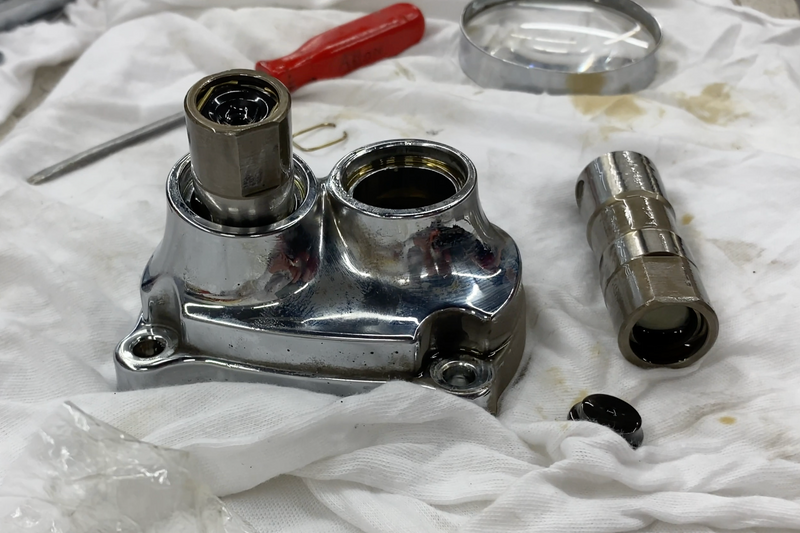 Motor Maintenance - New Lifters
2LaneLife
Two moto-vloggers passionate about traveling and the open road.
When encountering certain problems or sounds hat may seem like a questionable job for an at-home fix, it's always important to consider going to a qualified and trusted mechanic. When it comes to more technical maintenance and fixes, we put our trust in none other than our good friend Allon Mcbee over at Stinger Engines in Mojave California.
What do lifters do?
Valve lifters play a key role in the valve-train of pushrod engines. The basic function of a valve lifter is relatively simple. It sits on the camshaft and transfers the motions of the cam lobe up through the pushrods and rockers to open and close the valves. The lifter essentially follows the motion of the cam, and plays a role in valve-train clearance and noise.
This noise is just what brought the problem to Lance's attention when he decided to get it checked out.
When changing out or simply inspecting an essential area such as this, make sure you are around someone qualified to do the work. As seen in the video, there are tons of small moving parts, and even the smallest of problems can cause a large issue down the road. Hydraulic lifters are precision fit assemblies. The plunger is closely matched to the housing to provide minimal clearance so the leakdown rate is not too great or too small. That's why you should never intermix the internal parts when you are cleaning and rebuilding a set of hydraulic lifters. Do each lifter individually so the original assembly tolerances are maintained.
One moving part, of many
Just like any other component of a motor, one moving part affects a whole mechanical mechanism. Lifters are cylindrical components that ride on the Cam Shaft to actuate the Intake and Exhaust Valves. Occasionally, the clearance needs to be checked after wear and tear, which is part of what we were checking before re-assembly. Before re-assembly, is is essential to thoroughly clean all of the parts and o-rings as dirt inside any seals and cause leaks and more issues down the road.
Lifters are an integral part of the valve train, starting with the cams. If you're interested in what we run for cams, pushrods, beehive springs, and lifters, check out the different Feuling Camchest kits on our site under engine components.
Feuling 465 HP+® CAMCHEST KIT
FEULING® M-Eight OIL COOLED cam chest kits include all necessary components from top to bottom of the cam chest conveniently packaged under 1 part #. These combination kits not only ensure each individual part is designed to work and function together but to do so in total harmony.
We stand behind all of the products on our site, and want to help you find whats right for you!
Check out our catalog of our favorite products, and feel free to reach out with any questions!