Posted on July 14 2020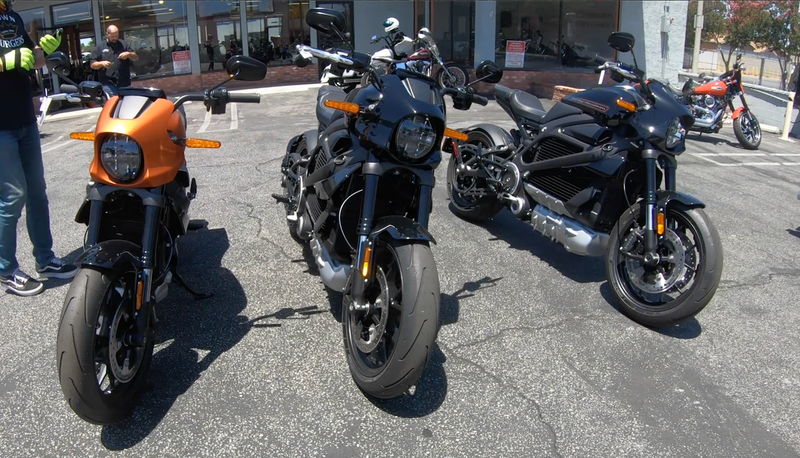 Test Rides + Essential Maintenance
2LaneLife
Two moto-vloggers passionate about traveling and the open road.
We don't know about you, but after riding these bikes like they were meant to be ridden, we like to make sure that all the maintenance is up to date. Oil changes and fresh tires are a no brainer, but theres always the potential for certain things to get overlooked, like brake and clutch fluid. Whether it's rips through the canyons, 1,800 mile weekends, or even the journey to Sturgis, we aim to keep the bikes properly maintained at all times.
If you caught the last maintenance video and blog, you saw that we replaced the rotors and pads on our bikes. Well, here we are flushing the clutch and brake fluid to finish off the job. We learned that we were both overdue on clutch and brake fluid, so we had to get on it!
But first...a rip on the fully electric 2020 LiveWire!
H.D. LiveWire

First off, we didn't even know we'd be taking these things out, but regardless, we weren't sure what to expect! A fully electric motorcycle is such a new concept, and as they gain popularity, more and more companies want to give it a shot. Until hearing about the LiveWire, we hadn't really heard much about electric bikes as no one in our circle has had any experiences with them.  If there's one thing we can say now though...these things were fun...really fun.
The Ride
These bikes were really something else. With the instant torque of the electric motor, it was unlike any other bike we've ridden. Smooth, yet immediate acceleration resulting in a very unique "weightless" feeling. It definitely took a few minutes to stop reaching for the non-existent clutch lever too! We're so used to downshifting and braking to slow down, that the feeling of just pressing the brakes took a little getting used to. You could stop on a dime, and even while testing out a nice quick stop, we didn't hear a single tire chirp. It was definitely apparent that Harley put a lot of thought and effort into the development of these machines. 
While these bikes may not be ideal for the long trips that we do, they would definitely be a fun option for a city commuter. They handle great and have more than enough power to get you out of any sticky situations. They also charge at most charging stations, with a "quick charge" from 0 to 100% taking about an hour. It's great to see Harley thinking ahead, as electric bikes will undoubtedly gain popularity as time goes on. 
For now, we'll stick to baggers, but you never know what the future holds!

The Importance of Fresh Fluids
As we recently learned, clutch and brake fluid degrade over time, rather than over a specified mileage period. It is advised to flush and replace these fluids every two years as brake fluid contains glycol, which absorbs moisture from the air. As the fluid begins to degrade, it becomes contaminated with water particles. Even though the braking system is a "closed system" the fluid still comes in contact with water as it passes through hoses and seals. As moisture build up, the fluid becomes less effective. Water has a much lower boiling point than Dot-4 fluid, so as the water vaporizes, it makes it harder for the hydraulic system to operate and effectively transfer energy from the brake lever to the caliper, or from the clutch lever to the slave cylinder.
DIY or DI...At the Shop?
While flushing and replacing clutch and brake fluid isn't the most complicated task when it comes to maintenance, there are a few details that may influence your decision to take it in to the shop. To start, these fluids are highly toxic and they also eat paint. It is important to dispose of the old fluid in compliance with local regulations as it can be very harmful. As you see in the picture of the reservoir above, you'll also want to make sure that you keep the fluid away from paint and chrome on your bike. 
The most important aspect when making this decision, is whether or not you have the proper tools and equipment to get the job done. If the lines are not flushed or filled correctly, that can result in air bubbles or other pressure issues in the hydraulic line system, that can cause braking or shifting issues...and that's just not a good time. 
Over at Harley, they used MityVac Brake Bleeder Vacuums to evacuate the fluid from the lines in order to keep air out, and collect the old fluid. There are also hand pumps available, but the vacuums make things quite a bit easier.

Another thing to consider is that with newer bikes with ABS, it is advised to do a Computer Bleed to properly evacuate the ABS system and minimize internal corrosion which can lead to certain parts seizing up. Computer Bleeding systems can be purchased online, but it's crucial that the process is completed correctly to ensure the system doesn't encounter any issues while riding. 
For things like this, we like to take our bikes to a professional to make sure it's done right!
Not sure which oil to get?

Always consult with your owner's manual first, for recommended fluids. For newer bikes with ABS such as ours, Dot 4 fluid does the trick, and Maxima is our top choice! For more parts and service essentials, visit our store. 
Thank You Top Rocker Harley!
Thanks again to Justin and all of the guys at Top Rocker Harley Davidson for having us at the shop, and for keeping our bikes running like new! It's always a good feeling to know you have a professional shop around that has your back!
We hope you guys enjoyed seeing the LiveWire Ride and the brake/clutch fluid maintenance. We even learned quite a bit while hanging out at the shop. Whether you do it yourself or not, it's always great to learn about different parts and systems on your bike in case something happens on the road. Thanks for tuning in to this week's maintenance video, hopefully you found some value in it! 
See you next week!
Stay safe...stay inspired!
-2LaneLife
We stand behind all of the products on our site, and want to help you find whats right for you!
Check out our catalog of our favorite products, and feel free to reach out with any questions!