Posted on January 10 2023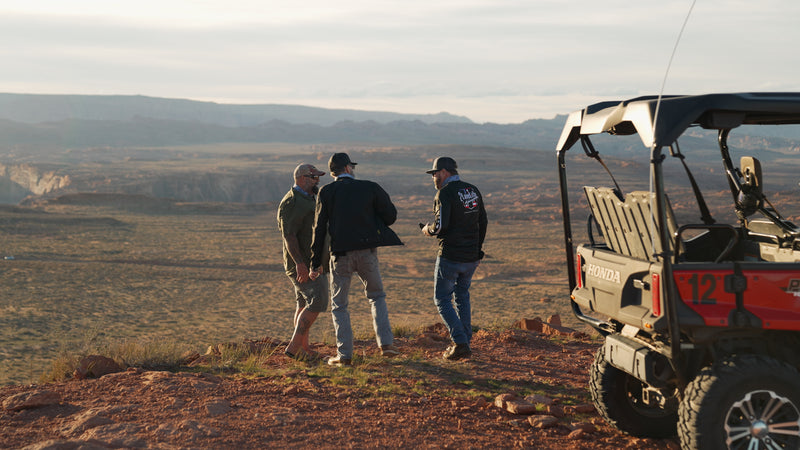 Arizona sunsets on the path less traveled
2LaneLife
Two moto-vloggers passionate about traveling and the open road.
Day 3 of our week in Page, Arizona brought on the adventure! We had a few things planned that fell by the wayside, but as fate would have it, some great times came our way!
We started off the day by heading over to Gone West Family Restaurant to go speak with the owner, Dindy who would share some of his deep-rooted family history in the area. Dindy has lived in Page, Arizona since 1972. The Greene family who played a prominent role in pioneering the town of page found Dindy's mother singing country in Safford, AZ and brought her back to Page to sing in their lodge. He shared a lot of great history as well as his perspective on the current situation regarding water levels in Lake Powell. 
All around, Dindy was a character, and it was great to sit down and get his take on everything and learn about the restaurant that he has built over the years with his family.
While we were wrapping up the interview, Lance walked next door to Epic Adventure Rides after seeing a sign for off-road tours earlier in the day and ended up getting us on a sunset tour later in the day, which was quite the unexpected adventure! The owner Chris ended up being the one to take us out and he showed us all over the trails as the sun was setting. Being able to see page from a whole new perspective was nothing short of phenomenal and those Arizona sunsets never disappoint!
It's always great trying something new and we hope you all enjoyed the experiences and history as much as we did. More to come!
See ya down the road..
Focus on the Journey
Gearing up for long trips can be rough, but we've got you covered! Check out our catalog of products and feel free to reach out with any questions!