Posted on May 13 2020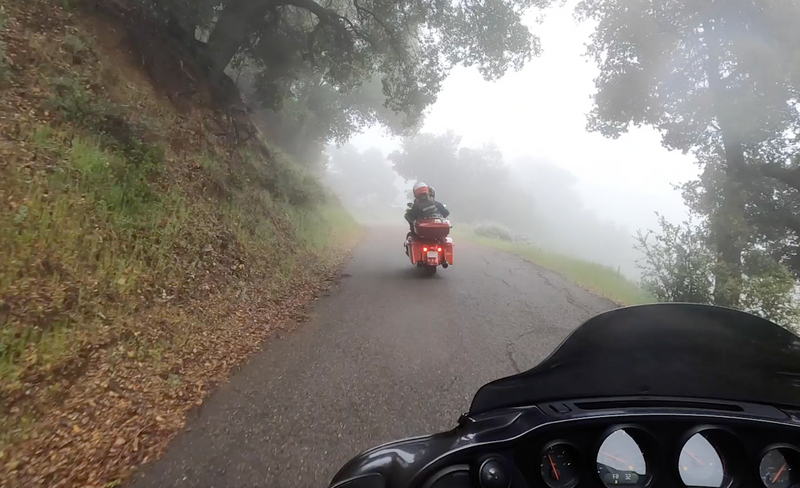 Hillside Ride through Figueroa Mountain & the Los Padres National Forest 
2LaneLife
Two moto-vloggers passionate about traveling and the open road.
With restaurants currently playing less of a role in the destination of our rides, and keeping adventure in mind, this day trip was definitely something a little different than our usual adventure. We packed up, hit the road, and decided to see where the day took us! Heading North up the 101 always results in some of the best coastal views Southern California has to offer, then heading inland on the 154 just makes it even better! The river and lake views, rolling green hills, and lush farmland never disappoint, and it is always so peaceful up in the mountains.
If you click on the image of the map, you will find a link to the routes that we took on our day ride, and you can check it out as well. 
**Remember to always stay up to date with road conditions and routes, 2LaneLife is not responsible for peril.                             

As you saw in the video, we made it off the beaten path, and got to see some awesome views! These roads can be traveled on bikes as well as in cars, so don't let your ride stop you from getting out and exploring new places!
Eats
We decided to switch it up, try something new, and bring the "kitchen" with us! Yea...we brought a camping stove on the bikes, and we're glad we did. Nothin' like grilling up some burgers out in the wilderness with good company and spacious surroundings! We stopped for lunch off of Sunset Valley Road in the Los Padres National Forest, definitely recommended!
While we didn't eat at the Tavern this time around, it is definitely one of our favorite stops in the area. The place is usually filled with bikes on the weekend, and has some of the best tri-tip sandwiches around!
What is now the Cold Spring Tavern began operating as a stagecoach stop in 1868. Although records aren't great, it is believed that the cavern was built in 1860. Records do show that the Tavern, along with 160 acres was purchased for $10 back in 1900, then again for $2000 in 1941. It's great to see this piece of history still thriving to this day!
The CA State Route 154 also known as the San Marcos Pass, navigates through some truly historic areas. Initially used as a stagecoach way in the early years, it now serves as a scenic bypass between the Santa Ynez Valley and Santa Barbara. Los Olivos, the first region off of the San Marcos Pass is one of five communities that make up the Santa Ynez Valley, and is mostly known for its agricultural emphasis on wine grapes and in turn, winery tourism.
Figueroa Mountain is a summit in Santa Barbara county, located in the vast Los Padres National Forest and was named after José Figueroa, the governor of Alta California in 1833–1835. The area offers views of beautiful wildflower displays, greenery, and rolling hills. 
The Los Padres National Forest makes up most of the mountainous land from Ventura all the way up to Monterey along the coast, extending inland. A vast majority of it is public land, but a small percentage belongs to private holdings. Throughout the range, there are plenty of different recreation areas to visit, and it is truly a sight to see!
Thank you guys for being part of our journey and wanting to explore these hidden gems with us! We're grateful to have the opportunity to live somewhat close to places like this, and to be able to get out on the open road with nothing but a full tank of gas... and a portable grill. For the destinations not so close, well thats for another journey, so feel free to comment down below and share your favorite destinations with us!
For our favorite parts & accessories for our bikes, shop

here
We have been running all of the products on our site for years, and for good reason. When it comes to parts, there is no room for sub-par goods, throughout the years we have found what really works for us and we're excited to share these with you.